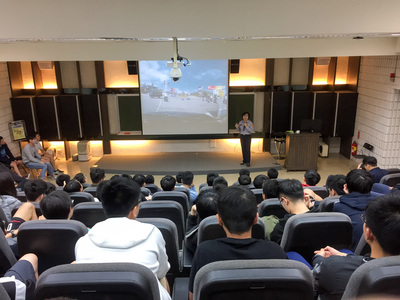 The Division of Student Assistance held a traffic safety education seminar in 168 classrooms (General building 1) on February 22 at 7pm.

Specially invited Police Officer Chen Jinglian from the Traffic Team of Hsinchu City Police Station to give a lecture. Nearly 100 students registered online and participated actively. As we know our students are strong self-awareness about safety issues. The main point of this speech is "Driving Safety and Accident Handling", discusses the new traffic regulations and traffic accident investigation and analysis. The Officer uses actual traffic accident cases to educate students and the presentation is interactive and enthusiastic.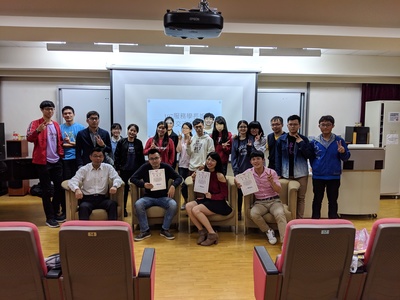 In order to thank and review this years' service senior, the Division of Student Assistance first tried to hold a final sharing meeting. The main purpose of this event is to let the senior share the service experiences of this year and interactive with the audience.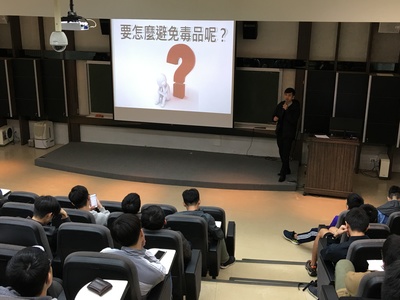 On February 22, The Bureau of Investigation held a seminar on "Prevention of Drug Abuse" at the school 's military training classroom at 2 pm. The lecturer was hosted by Su Qin which is an investigator of the Hsinchu City Investigation Station in the Ministry of Law. The host of the event and is Wang Shengwei which is the director of the military training room. The seminar use case study to propaganda about harms of the drug. Besides that this seminar let our student gain a lot of knowledge about drugs.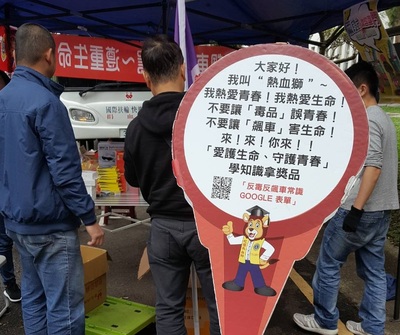 From March 11th to 13th, blood donation activities will be held in the parking lot in front of the school 's auditorium from 10 am to 5 pm daily. At the same time, they will conduct "traffic safety" and "prevention of drug abuse prevention". While teachers and students donate blood, it also can know and care about campus issues and gain knowledge during the campaign.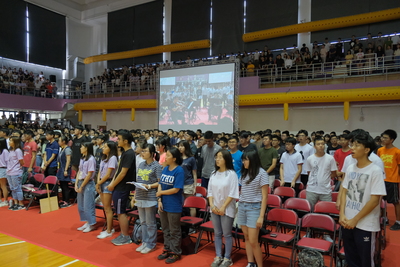 The 108-year freshmen pilot camp started on the evening of September 2, and it will be held on the Tsinghua campus for 3 days. In addition of the teacher's speech, this year had the introduction film of Tsinghua. this year's added new activity "the community night" , and the faculty offices and service chiefs will be integrated. Learn from the department, set up departmental time, and strengthen the interaction and link between new students. In addition, the festival of ceremonies and school songs is also an important project to understand Tsinghua University. Once again, freshmen are welcome to enter Tsinghua University.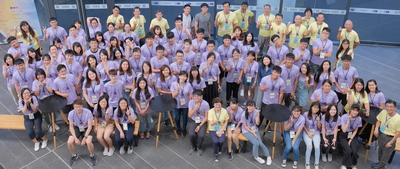 The 108-year freshman service senior study course was successfully organized on August 30, under the academic director Xie Xiaoyi, and the event first time using aerial photography to take group photos. In addition to the basic courses, the senior student has also expected to Improve self-awareness, expand interpersonal relationships, and lead freshmen to assimilate into the Tsinghua campus.